One thing I've realized about myself over the years? Like many countless others, I have big soft spot for in my heart for dogs. Big, small, fat, skinny, active, lazy, furry — I love them all. With over 900 million dogs around the world, there are plenty of dogs to go around, so for this Valentine's Day I decided to celebrate by taking a deeper look and figuring out all the reasons why I love dogs.
Where to Begin?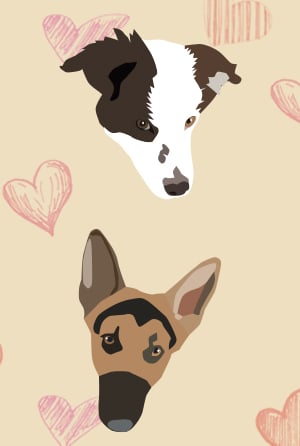 I'm a visual person, so I decided that I would need something graphical but still organized to truly get to the bottom of this. Because I would need to brainstorm and list all the causes of why I love dogs, I realized a Fishbone or Ishikawa Diagram would be one of the best tools to use because it lists all the causes while clearly capturing the associations and relationships between them and the effect.
Now that the tool was picked, I had to decide how to create my Fishbone. Paper and pencil would work, but it could get messy quickly so naturally it hit me that I should use Companion by Minitab.
One Paw at a Time
With Companion open, I began creating my Fishbone diagram by selecting 'Fishbone' in the 'Brainstorming Tools' section under the 'Insert' tab.
As with any proper Fishbone, the first step is to add the effect, which in this case was my love of dogs. Then I began to focus on affinities, as known as the primary categories of the causes, to help me group the causes appropriately. I ended up with four affinities: Appearance, Personality, Offers and Actions.

Next, I started to brainstorm and come up with specific reasons why I love dogs. With each idea, I categorized and added it under the best-fitting affinity. I put a timer on as well to ensure I was spending my time wisely and listing the most important causes. Once the timer was up, I paused and took a full look at my Fishbone Diagram.
Final Fluffy Results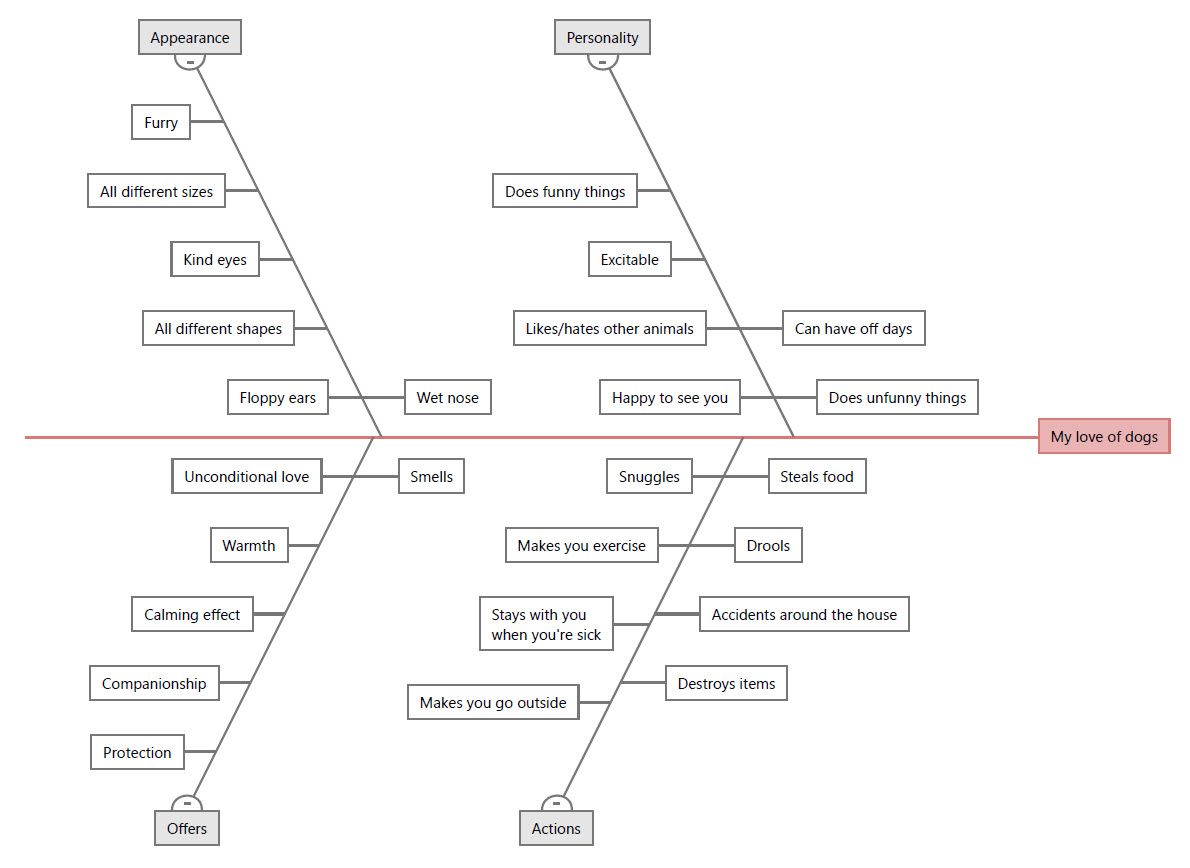 As you can see in my Final Fishbone Diagram above, I had 26 reasons for why I love dogs. Thanks to Companion by Minitab, it was easy to create and visualize all the reasons in a flash.
See anything you would have added to your Fishbone Diagram on why you like dogs? Or maybe you're more of a fan of cats!